Mark Aberton, PT, AT-RET, SCS-RET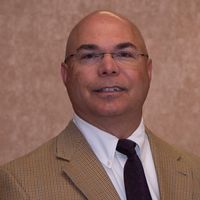 Mark Aberton has 32 years experience as a Licensed Physical Therapist, Certified Athletic Trainer and Certified Strength and Conditioning Specialist. He specializes in orthopaedic musculoskeletal rehabilitation and wellness with an emphasis in Total Joint care, Sports Medicine care and general Joint Reconstruction and Arthroscopy. His special interests include educating, coaching and assisting patients and athletes in their unique and individualized Medically based and Sport specific health and wellness exercise prescription and implementation. This commitment and passion assists his patients and clients to maximize their functional potential and minimize injury risk and exposure.
TRAINING:
Northwestern University School of Medicine, Programs in Physical Therapy.
B.S. Physical Therapy, Completed 1987.
St. Mary's College of California.
St. Mary's College Scholarship
NATA District Eight Gary Millay Scholarship
B.S. Health Science-Athletic Training, Completed 1986.
CLINICAL AFFILIATIONS:
Athletic Rehab and Physical Therapy Associates. San Jose, California. 1987
Sport and Physical Therapy Center. Monsey, New York. 1987
Grant Hospital. Chicago, Illinois. 1987
Penrose Hospital. Colorado Springs, Colorado. 1987
INTERNSHIPS:
Chinese Olympic Sports Medicine and Rehabilitation. Beijing, Peoples Republic of China. 1988
Oakland Invaders, Professional Football Team of the United States Football League.
Oakland, California. 1986
EXPERIENCE:
Salt Lake Orthopaedic Clinic
Director of Lower Extremity Patients
2006-present. Salt Lake City, Utah.
Pinnacle Home Health, Inc.
Owner, President, CEO.
Top 100 Home Health Agency in the Nation. 5-time Award recipient.
FIVE STAR MEDICARE RATED for quality and patient outcomes.
2006-present. Holladay, Utah.
MVP Sorts Science Institute, Inc.
Owner, President, CEO
8-time BEST IN STATE AWARD recipient.
2002-present. Holladay, Utah.
Manning Passing Academy, LLC
Quarterback Skills Coach
July 2007
Thibodaux, Louisiana.
REHABCARE Group
Facility Director
Winner of the "President's Circle of Excellence" Award for RehabCare Facility Director of the Year.
1999-2006. Salt Lake City, Utah.
Salt Lake Physical Therapy Associates. Inc
Owner, President, CEO
Facility Director, Business Development Director.
Sports Medicine Coordinator
1990-1999. Salt Lake City, Utah.
Alan Bluth Physical Therapy
Physical Therapist, Athletic Trainer, Strength and Conditioning Specialist
1989-1990. Salt Lake City, Utah.
Utah Board of Directors of the National Strength and Conditioning Association
Board Member
1989-1990,
1989 California Bench-Press Champion
American Drug Free Power-lifting Association
Bakersfield, California.
Los Gatos Physical Therapy Associates
Physical Therapist
1987-1989. Los Gatos, California.
CERTIFICATION AND LICENSURE:
Utah Physical Therapy
California Physical Therapy.
National Athletic Trainer's Association. Retired in Good Standing
National Strength and Conditioning Association. Retired in Good Standing
Utah Health and Occupational Teacher
INTERESTS:
Family, Sports, Travel