Pierre P. Bois, PT, CHT, CLT, MKDE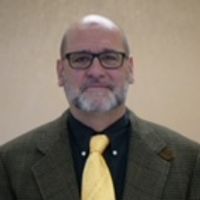 Pierre specializes in non-operative and post-surgical treatment of Hand, Wrist, Elbow and Shoulder conditions. He is also trained in the custom fabrication of upper-extremity orthosis. His special interests include the fabrication of corrective wrist and elbow orthosis, as well as the treatment of shoulder adhesive capsulitis.
TRAINING:
University of Grenoble (Fr) Physical Therapy school, Completed 1987
University of Utah Hand and Upper Extremity Therapy Fellowship, Completed 1992
Certification as a Hand Therapist, Completed in 1997
EXPERIENCE:
Winter Universiade Sofia (1989), Sapporo (1991
Team Physical Therapist
Summer Universiade Duisburg (1989), Sheffield (1991)
Team Physical Therapist
PROFESSIONAL AFFILIATION:
American Society of Hand Therapy
INTERESTS:
Skiing, biking, trail-running, swimming, camping, music, reading and cooking.